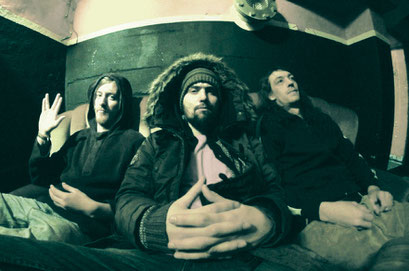 We are totally freakin' out! The amazing Bone Man is from now on part of the Pink Tank family! The three piece out of north Germany is bringing you a delicious Stoner/Psychedelic/Heavy Tunes mixture in it's best way! Bone Man and Pink Tank Records will release the upcoming album together next year! The release and a huge tour all over Europe are planed for autumn 2014!
Here is the link to the Bone Man page on Pink Tank Records where you also will find the Bandcamp and Facebook pages:
Here you can order the current album "Bone Man II" and the 6 track EP "Shapeshifter"