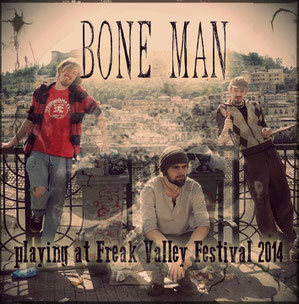 We are more than happy to announce that our Pink Tank family member BONE MAN will play the Freak Valley Festival 2014! 
The guys will share the stage with great acts like:
- WO FAT
- BLUES PILLS
- MOS GENERATOR
- SAMSARA BLUES EXPERIMENT
- THE HEAVY EYES
...and on, and on, and on!!!!
WHAT A BLAST! 
GET YOUR TICKETS HERE: