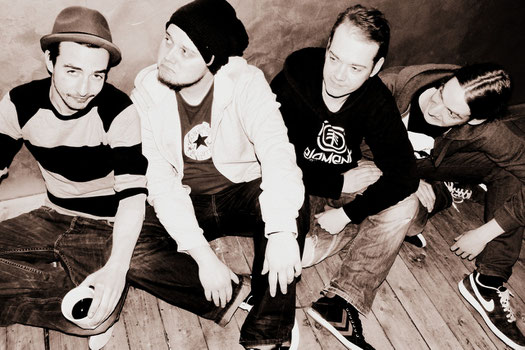 KALIFORNIA CROSSING PROUDLY PRESENTS:
TESTOS 'TE' ROLL
TTR are four dudes from Kiel that found in 2009 with the shared purpose, to make hard Rockmusic and to play live. In the end of 2012 they released the first CD `Schweinerocköhrchen' and now they are working on new stuff for the next release. Their music have various influences like grunge, Stoner and Bluesrock how created their own, dirty sound....
TTR sind vier Jungs aus Kiel die sich ende 2009 mit den Ziel gefunden haben, harte Rockmusik zu machen und Live zu spielen. Ende 2012 haben die Kieler ihr erstes Album `Schweinerocköhrchen` released und befinden sich momentan im Songwriting für ihre zweite Scheibe. Ihre Musik hat Einflüsse von Genres wie Grunge, Stoner und Bluesrock wodurch ein eigener, dreckiger Sound entsteht.