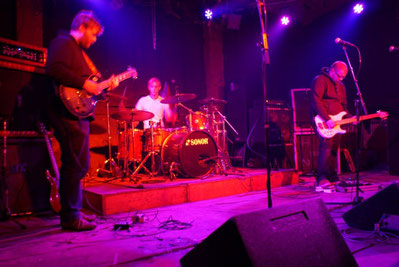 KALIFORNIA CROSSING PROUDLY PRESENTS:
KÄNGUIN
KÄNGUIN is an instrumental band founded 2006 in Kiel. They create a rocking spherical sound with drums, guitar, bass an synth. Since middle 2013 they were in the Studio and the album comes in spring 2014. So stay tuned!
KÄNGUIN ist eine Instrumental Band gegründet 2006 in Kiel. Sie kreieren einen rockig sphärischen Sound enstehend aus Schlagzeug, Gitarre, Bass und Synth. Seit Mitte 2013 waren sie im Studio. Das Album kann man im Frühjahr erwarten. Stay tuned!