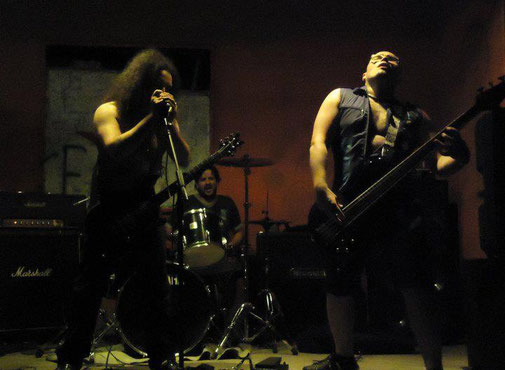 KALIFORNIA CROSSING PROUDLY PRESENTS:

LOST MOON
"After 20years of activity,2 discs produced, hundreds of live shows and after the awaited epic release of their 3rd disc TALES FROM THE SUN March 2013. Lost Moon returns on stage for a new European tour that brings their psychodelic music(heavy -psycho-stoner) to you live and loud... The voyage of Tales from Europe Tour 2014 starts now!!!!"
"Nach 20 Jahre Aktivität, 2 Scheiben, hunderten von Konzerten und der lang erwarteten Veröffentlichung ihrer dritten Scheibe TALES FROM THE SUN kommen LOST MOON nun wieder auf Europa Tour um euch Heavy-Psycho-Stoner live und laut zu präsentieren. Die Reise der Tales from Europe Tour 2014 startet jetzt!!!"