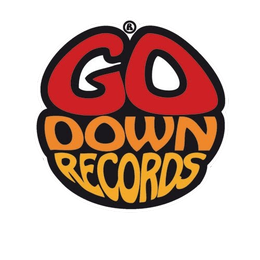 We're very pleased to announce that we can offer you in a few days all GO DOWN RECORDS releases via our online shop! 
GO DOWN RECORDS produces rock n' roll, garage, psychedelic music, stoner, Desert rock, '60 and Hard rock '70 and similar stuff. GO DOWN RECORDS is now one of the most important Italian and international record label for this kind of music. Since 2003 it has released more than eighty albums and vynils by several artists: Karma To Burn, Vibravoid, Fatso Jetson, OJM, The Fuzztones, The Morlocks, Link Protrudi and the Jaymen, Solrize, Dome La Muerte and the Diggers, Rock'n'Roll Kamikazes, The Hormonauts, Small Jackets.
We're working hard to bring all the good stuff online as soon as possible! As an appetizer we already have VIBRAVOID, FATSO JETSON & KARMA TO BURN in our special GO DOWN RECORDS shop!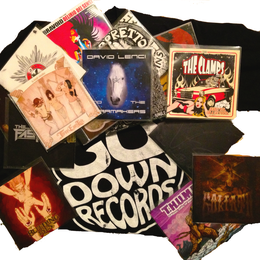 To celebrate this big news we have a huge GO DOWN RECORDS promo package for you to win! Follow the link and take part via our FACEBOOK PAGE!
You can win 15 CD's and a nice GO DOWN RECORDS shirt!