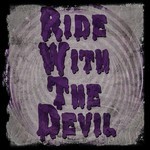 Great reviews for TESTOSTEROLL & ZQKMGDZ! A huge thank you to the whole "Ride With The Devil" team!
TESTOSTEROLL - BULLET RYE (get your limited edition now):
"...you should be checking out this crew, cranking their tunes, and thanking your lucky stars that there are still bands willing to put in the effort to get their music sounding so good. Get on it already!"
 ZQKMGDZ - DIMENSION PLASMA (get the standard bleak edition here):
"All four of the songs to be found here bring the fire with enough feverish wildness to please even the pickiest fans of heavy psychedelic sound, with pedal effects, creative trips on guitar, and long-distance vocals twined together before being cut loose to rocket out."