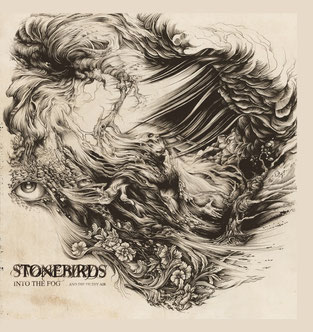 Listen and repeat! The first Stonebirds track taken from the upcoming album is now online via The Sludgelord!
Follow the link, listen to "After The Sin" and read the great review from Steve Howe!
We would like to thank the whole Sludgelord team for the awesome support! And now take a deep breath and dive "Into The Fog...And The Filthy Air".
"The production on the album is flawless through out as the album is loud from the start. Stonebirds have delivered a brilliant and highly original album. Kudos to Pink Tank Records for signing them to their roster. This album is going to win Stonebirds a huge range of admirers within the Sludge/Stoner Metal community. Into The Fog... And The Filthy Air is a must have album. End Of."