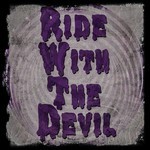 Another great review for KALEIDO LUMO AGE  just came in! A huge thank you to our friends from RIDE WITH THE DEVIL and especially Skip!
The limited edition is 50% sold out already....
 "With this being one of the longer tracks at almost six minutes, the band uses up every moment doing what they do best, playing loud rock music with a heavy retro influence. And when you do it as well as these guys, putting your own spin on things, you can really start to breathe some new life into things that seem done to death. With all the groups fighting to find that older vibe that's getting so much attention right now, only a few are going to be able to do it right, and do it right consistently, I'd count Libido Fuzz among those few."