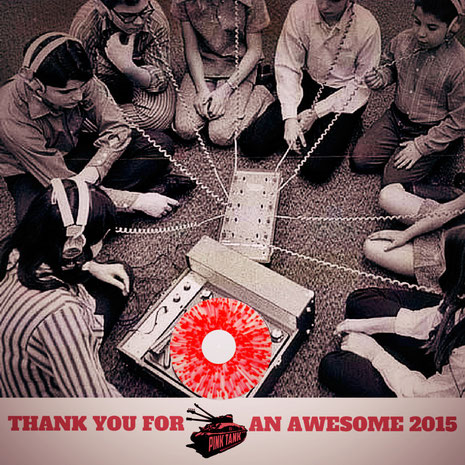 2015 was an amazing year for Pink Tank Records. It was hard work but it was more than worth it! We've had so many great moments, met so many great people, made so many new friendships...and on top we all partied hard at the Pink Tank Festivals in October. I am honored to work with so many great bands together and i am more than thankful for the endless support! 
Last but not least It's time for us to shout out a huge thank you to all of you who has bought our Vinyl, CD's, merch and downloaded stuff via Bandcamp. Without you we are nothing!
Enjoy the holiday season, spin some records and stay together with your loved ones. 
2016 we will do the next step and start our partnership wit Rough Trade Distribution. Also we will release a bunch of well known family members and some great new stuff! We're really looking forward to it!!!
Love and peace,
Jan