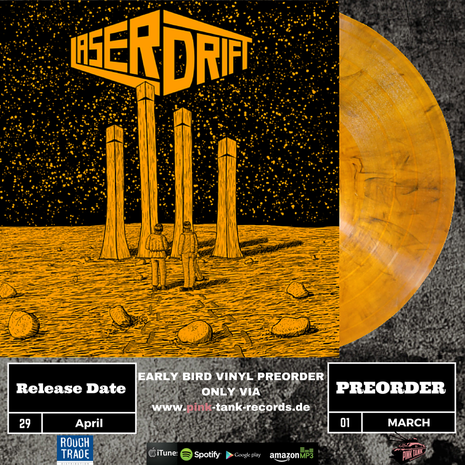 We're thrilled to announce the worldwide release date and the early bird vinyl preorder date of the stunning debut by our family member LASERDRIFT.
The limited vinyl edition can be preordered @ 01st of March via our Webshop.
LIMITED VINYL FACTZ:
- 100 copies saturn orange incl. poster & download code (exclusive Pink Tank edition)
- 350g heavyweight cover
- high quality 180g heavyweight vinyl pressed in Germany
THANKS FOR YOUR SUPPORT!