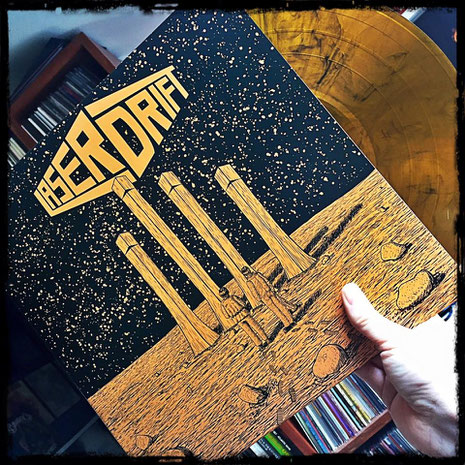 LASERDRIFT vinyl arrived. We are waiting for the limited posters and will ship all pre-orders in the first week of April.
If you like to get one of the strictly limited editions you can order yours here:
If you like to get the standard Edition on vinyl or the CD you can order it via:
Amazon
JPC
WOM
and many more online shops.
Or support your local Record dealer and get it there!