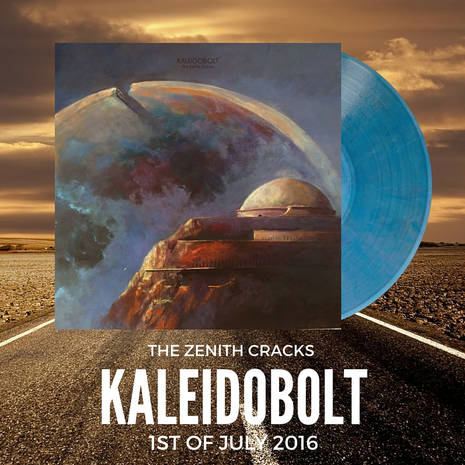 We're proud to announce the release date for THE ZENITH CRACKS by our family member KALEIDOBOLT. 
Here are some details:
- 1.000 copies total all on 180g heavyweight vinyl
- 100 on zenith blue wax exclusive Pink Tank Records edition
- 500 on zenith turquoise wax wholesale edition
- 400 on black wax band edition 
All are hosted in a 300g heavyweight gatefold cover with an amazing artwork done by Adam Burke. Poly lined inner sleeve for sure...we'll put some extras in the PTR version also! Pre-Order will start, soon! 
Out 01st of July 2016, be prepared...