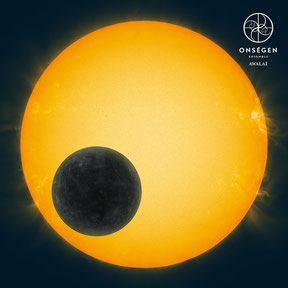 We've got some bad news...the ONSÉGEN ENSEMBLE vinyl granules (yellow) make some trouble, and we don't know by now when this issue will be fixed. It seems that we can not hold the release date. We're very sorry. Here is the original email we've got from our pressing partner:
"Hallo Jan,
diese Info hat mich gerade erreicht:
wir haben zur Zeit Probleme mit unserem Masse-Lieferanten/ Farbgranulat.. 
Zur Zeit verzögert sich immer wieder der Anlieferungstermin der gelben LPs
Wir werden leider schon seit Wochen vertröstet. Und die am Freitag angelieferte Ware muss von uns reklamiert werden. 
Du wirst selbstverständlich informiert, sobald ich mehr weiß. "
FINGERS CROSSED...