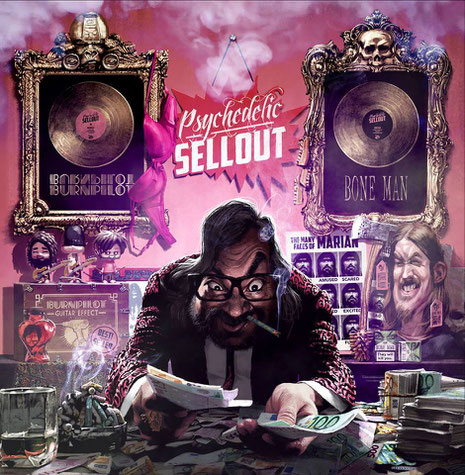 Our Family members Bone Man & Burnpilot will bring out a special split via Pink Tank Records. Psychedelic Sellout will be ready for the upcoming Pink Tank Festivals. Only 300 copies and it will never be re-pressed. 
Artwork by our friend and all-time Supporter SAMSON!
Stay tuned for more information!