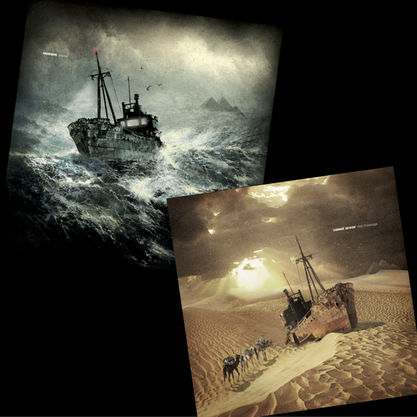 We're proud to announce another collaboration between two of our family members. Stormy MOEWN and sandy CAMEL DRIVER will release their split during the Pink Tank Festivals 2016! 
The artwork was created by Ben from MOEWN and it will be a turnaround cover. There will be four different colors. 
VINYL FACTZ:
- 500 copies total all on 180g heavyweight vinyl
- 100 copies desert red wax
- 100 copies sea weed wax
- 100 copies cloudy wax
- 200 copies black wax
- 350g heavyweight cover 
- all incl. download code
and for sure we we will add some extras as usual...
STAY TUNED FOR MORE INFORMATION!