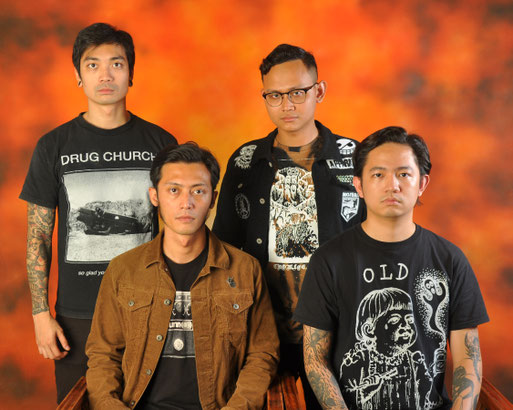 We're thrilled to present you our new family member. MARIJANNAH is a four piece from Singapur. They send us their debut this August and after we've heard their mixture of doom, stoner, metal & psychedelic there was no doubt for us to get in touch with the guys. 
Marijannah combines finest parts of classic Doom Metal structures with a taste of Stoner driven riffing. On top the four guys garnish their massiv sound with a good dose of Psychedelic Rock. Marijannah's debut record "Till Marijannah" is scheduled to be released in early 2018 on Pink Tank Records
Follow the links down below, learn more about MARIJANNAH, leave your thumb on their Facebook and listen to the first track "Snakecharmer" on bandcamp.