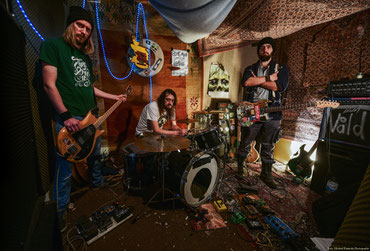 Bone Man is a psychedelic rock group from northern Germany. The band has been shaped in times of pervasive teenage angst, and has ever since been about the corrosive hardships of life that contaminate the soul and the people in a world of mundane welfare and growing mental poverty. During our 7 year-life span we have released two EPs, two split records with a German and an Italian band, one single on mini CD and three full-length albums on vinyl.
Our next release "III" will be released 21st of April 2017. Since 2009, we have been touring on and off through Middle Europe, including Germany, Denmark, Sweden, Norway, Austria, Belgium and Italy. This is all about raw fuzz rock, anger, human deficiencies, the spiritual abyss and the inner swamplands. To hell with it!
For further information, the password for the Promo-Page or booking questions, please contact us under: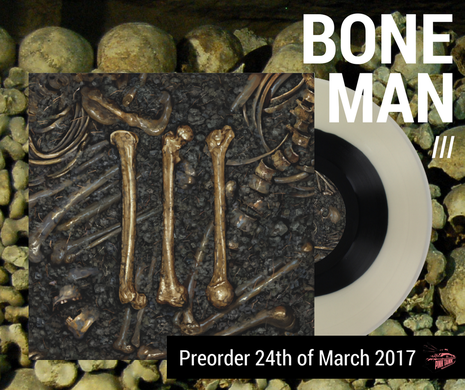 We're thrilled to unveil the limited edition color of "III" by Bone Man. We'll have 70 of the "dark eye" edition available via our online shop. Set your alarm clock's for Thursday to Friday Midnight CET.
VINYL FACTZ:
- 500 copies total
- 150 copies "dark eye" (hand numbered)
- 350 copies standard black
- 180g heavyweight vinyl
- 300g heavyweight gatefold cover
- embossed structure cover
- limited edition incl. CD ( + bonus track)
- all incl. download code
THE WHOLE FAMILY