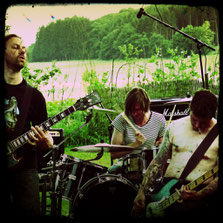 Conceived in 2011, Atomic Vulture is an instrumental three piece stoner/space rock outfit from Belgium. They sound old-school, dusty and they rock like the center of the sun.
Lots of funky grooves, dreamy psychedelica and some seriously hot bass lines.
In July 2012, they released their first EP. It was embraced by the stoner audience and the band's fan base grew rapidly. In January 2013, their second EP, "Planet Emerald" was released. This was followed by a tour with shows in the UK, Germany, France, The Nederlands and Belgium. The same year, they produced the single "Moon Base". In October 2014, the band released their first full album, "Into Orbit" which will be released on vinyl via Pink Tank Records. Atomic Vulture has shared the stage with bands such as Spiders, Troy Torino, Ortega, Swamp Machine, Libido Fuzz, The Black Explosion, Labirinto....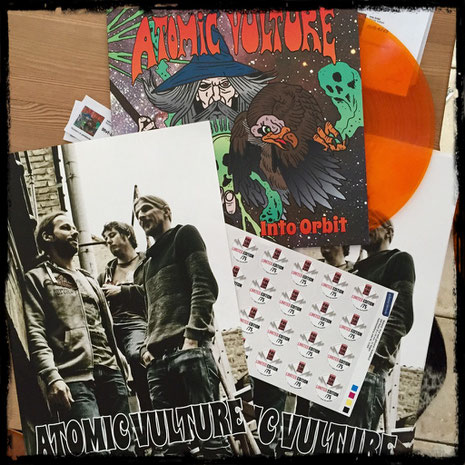 We're very busy right now to prepare all pre-orders of the limited Atomic Vulture Pink Tank edition. This is what you will get:
- orange/red marbled vinyl
- 350g heavyweight cover incl. poly lined inner sleeve
- exclusive Atomic Vulture poster
- download code for the whole album
- hand numbered
- high quality vinyl pressed in Germany
Only a few of this beauties are left! Get it here:
Atomic Vulture - Into Orbit (exclusive Pink Tank edition)
If you prefer black vinyl you can get your copy here:
Atomic Vulture - Into Orbit (standard black edition)
THANKS FOR YOUR SUPPORT!!!