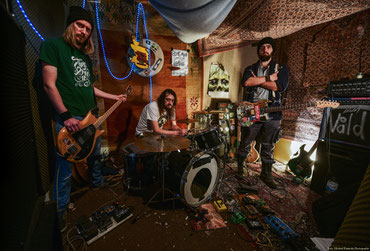 Bone Man is a psychedelic rock group from northern Germany. The band has been shaped in times of pervasive teenage angst, and has ever since been about the corrosive hardships of life that contaminate the soul and the people in a world of mundane welfare and growing mental poverty. During our 7 year-life span we have released two EPs, two split records with a German and an Italian band, one single on mini CD and three full-length albums on vinyl.
Our next release "III" will be released 21st of April 2017. Since 2009, we have been touring on and off through Middle Europe, including Germany, Denmark, Sweden, Norway, Austria, Belgium and Italy. This is all about raw fuzz rock, anger, human deficiencies, the spiritual abyss and the inner swamplands. To hell with it!
For further information, the password for the Promo-Page or booking questions, please contact us under: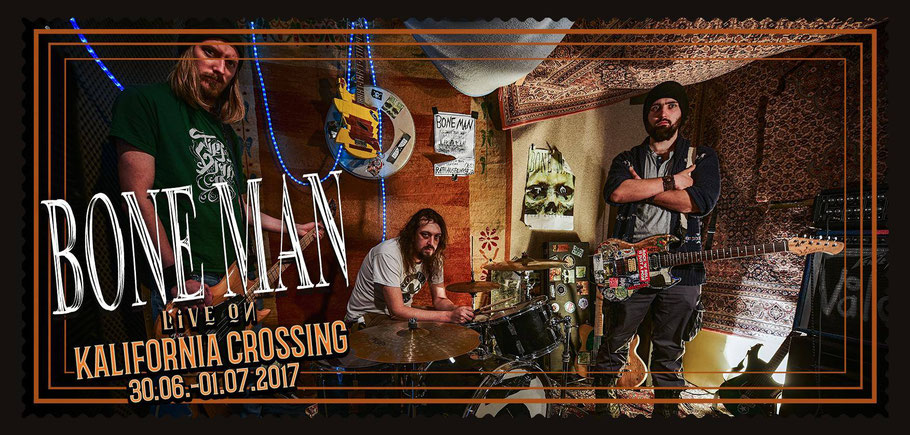 BONE MAN ist eine Psychedelic-Rock-Band aus Kiel. Während es bei den Liveshows des Trios meist brachial zugeht und einige Gitarren dem Exzess zum Opfer fielen, weiß die Band musikalisch auch durch Melancholie und verkappte Folkelemente zu überzeugen.
BONE MAN is a psychedelic rock band from Kiel, Germany. While their live shows are usually characterised by a good amount of raw energy (several guitars already fell victim to their excessive performance), BONE MAN know how to excel through melancholy and hidden folk elements as well.
THE WHOLE FAMILY