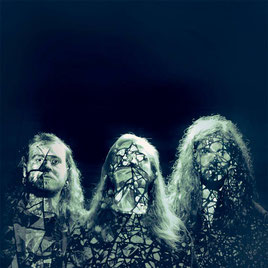 "Kaleidobolt is a power trio that came together in early 2014 in Helsinki. In the short time they've been together, they've gained the reputation of being one of the most exciting live bands around. Their music is a dizzying maelstrom of progressive song structures, crushing riffs and loose psychedelic soundscapes, delivered with joy and ferociousness. Their first self titled album was released 2015 and brought the guys a huge success all over the world. In between two European Tours Kaleidobolt recorded 8 new tracks which will come out on their second album The Zenith Cracks on 01st of July 2016.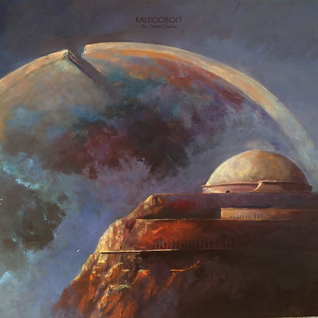 Friday night you can listen to "CITY OF THE SUN" during Jan Schwarzkamp's "Nightflight am Freitag" on Radio Fritz (rbb). You can stream the show live, or listen to it via your Radio. Frequencies and a direct link to the live stream can be found in the links down below. 
Also Kaleidobolt is working on a video for another song which will be online Saturday or Sunday. The Zenith Cracks, this weekend!
Frequencies:
http://www.rbb-online.de/radio/frequenzen/index.html
Online Stream and more information:
http://www.fritz.de/…/night…/nightflight-am-freitag-jan.html
THE WHOLE FAMILY