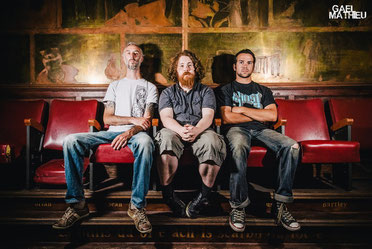 Hailing from central Britanny (France), STONEBIRDS came out in 2008 as a quintet, inspired by surrounding deserted landscapes and several bands based in genres like Stoner, Sludge and early Grunge. Strongly influenced by these, STONEBIRDS first recorded a 10 tracks demo entitled "Slow Fly"  back in 2011.
In the following years the band's lineup changed and found it's base in this members: Fañch (guitar/vocals), Sylvain (bass, from The Dying Seed, Axenis) and Antoine (drums, from Noisy Shed). STONEBIRDS evolves from a typically desert rock style to something heavier and sludgy and recorded "Kreiz-Breizh Sessions vol. 1", a split CD with their crazy doom mates from STANGALA, and a live Ep called "The Mirabelle's Night". The "Kreiz-Breizh Sessions" received a very warm welcome and many reviews underlined the band's maestria in making solid and fuzzy songs. The three guys toured alreday twice: France/Uk in 2013 and did an extensive french tour in summer 2014.
Now it's time to take the next step! STONEBIRDS is preparing to proudly release the "Into The Fog... And The Filthy Air" Lp through Pink Tank Records! A 5 tracks album of sludgy and psychedelic madness and despair written to crush your soul.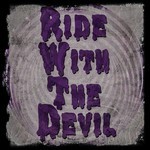 Another great review for KALEIDO LUMO AGE  just came in! A huge thank you to our friends from RIDE WITH THE DEVIL and especially Skip!
The limited edition is 50% sold out already....
 "With this being one of the longer tracks at almost six minutes, the band uses up every moment doing what they do best, playing loud rock music with a heavy retro influence. And when you do it as well as these guys, putting your own spin on things, you can really start to breathe some new life into things that seem done to death. With all the groups fighting to find that older vibe that's getting so much attention right now, only a few are going to be able to do it right, and do it right consistently, I'd count Libido Fuzz among those few."