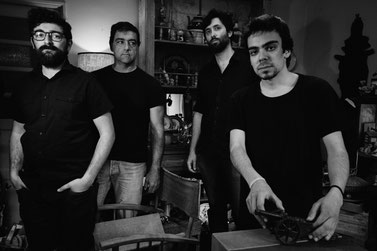 Sulfur Giant is a psychedelic stoner blues band from Portugal consisting on Marco Lima (guitar), Marco Mourão (guitar), José Roda (bass) and Ricardo Pereira (drums). The band was founded in April 2014 and their first EP "Towards the Light", recorded on HertzControl Studio, was released in August. The same year Sulfur Giant played several shows including the Sonic Blast Moledo and Vilar de Mouros Festivals.
2015 was spent playing at Portugal and Spain and preparing their debut album "Beyond the Hollow Mountain" which will be physical released this fall on Pink Tank Records.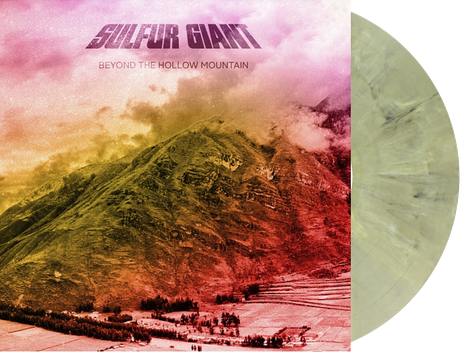 This is how the exclusive Pink Tank edition will look like!
We hope you like it! Release date is scheduled for November 2016. 
VINYL FACTZ:
- 500 copies total
- 100 copies on sulfur smoke wax incl. dl-code, hand numbered exclusive Pink Tank edition
- 100 copies on vulcano haze wax incl. poster and dl-code exclusive band edition
- 300 copies standard black incl. dl-code wholesale edition
- all on high quality 180g heavyweight vinyl, pressed in Germany.
350g heavyweight cover insight out print & poly lined inner sleeve 
Also available on cd & digital...
Stream SULFUR GIANT's debut "Beyond The Hollow Mountain" which will be physical released on vinyl & cd this fall! 
THE WHOLE FAMILY