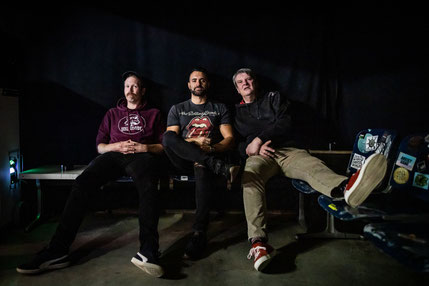 ZQKMGDZ - 10.000 km² gegen die Zeit was founded at new years day 2012 as a two piece band by Don Alfredo (guitar & vocals) and Don Fernando (drums). From the beginning on, their goal was to create visions of time traveling between planets and to transfer this idea into a musical reality. 2013 Don Libido (bass) jumped aboard the intergalactic spaceship of ZQKMGDZ. In this constellation they produced a manifest under the name "Dimension Plasma" which was produced in the halls of "Rosenquarz Recording Studios" and got an awesome feedback from all over the world. 
2016 the three guys will be back with ORBIT DUALKRAUT which releases this August on limited vinyl, on CD and digital. This recording shows up that it is possible to create a new sound which we will call "Interstellar Psycho Doom"! Dark, heavy, massiv, fuzzy and psychedelic!
ZQKMGDZ haben sich auf ihrer gerade abgeschlossen Tour perfekt eingespielt und freuen sich darauf euch an die Wand zu blasen. Mit neuem Album im Gepäck gibt es die 100% Interstellar Psycho Doom Klatsche! Das wird Plasma!!!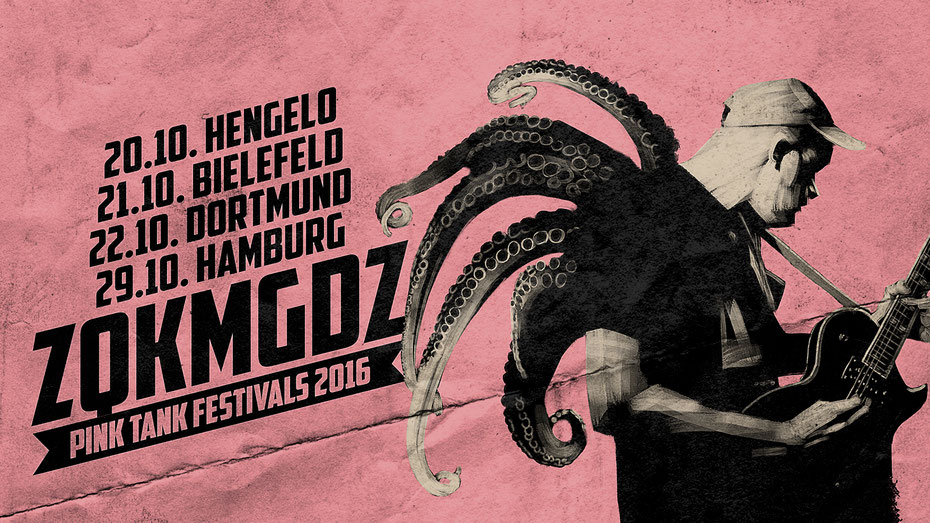 THE WHOLE FAMILY