ZQKMGDZ haben sich auf ihrer gerade abgeschlossen Tour perfekt eingespielt und freuen sich darauf euch an die Wand zu blasen. Mit neuem Album im Gepäck gibt es die 100% Interstellar Psycho Doom Klatsche! Das wird Plasma!!!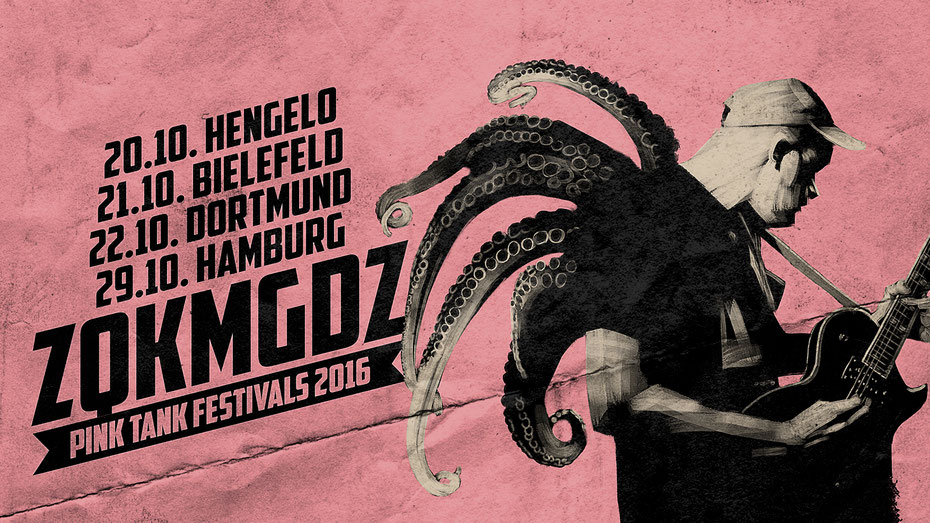 PINK TANK RECORDS IS WORLDWIDE DISTRIBUTED BY ROUGH TRADE
We're proud and honored that Pink Tank Records is worldwide powered by Rough Trade.
You will stock our releases in your store or web shop? No problem! Please visit the webpage of our worldwide acting distribution partner ROUGH TRADE. 
Thanks for your support!
OUR FRIENDS & SUPPORTERS