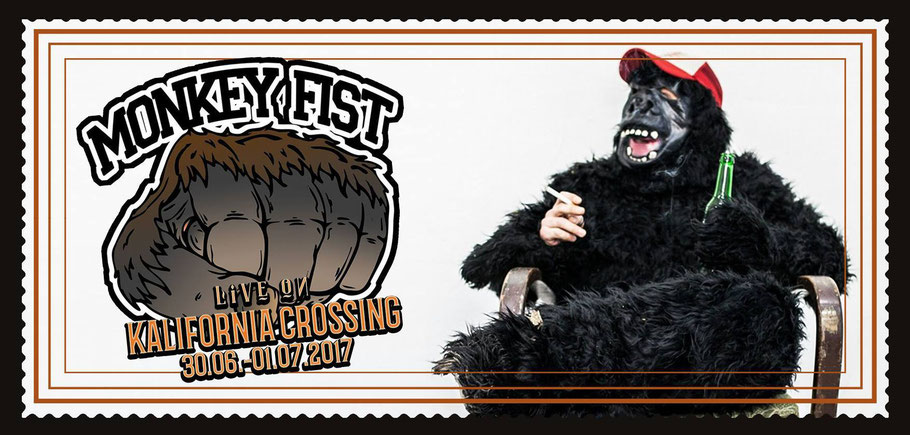 Seit Ende 2014 schraubt ein frischer Wüstenwind aus muffigen Bremer Katakomben herauf. Monkey Fist schickt sich an, mit zeitgenössischem Fuzzrock über die norddeutsche Tiefebene zu heulen. Zeitgenössisch, weil sich hier einiges vermengt: Popstrukturen mit Riffs und Fuzzsounds aus den guten alten 70ern ebenso, wie Melodien, die an die Hoch-Zeit des melodischen (Noise-) Rock aus den 90ern erinnern. Macht euch bereit für derbe haarige Affenaction!
Since the end of 2014, a fresh desert wind has sprung up from musty catacombs of Bremen. Monkey Fist is about to come over the north German lowlands with contemporary Fuzzrock. Contemporary because of the mix of pop structures with riffs and fuzz sounds from the good old 70s, as well as melodies reminiscent of the high-time of the melodic (noise) rock from the 90s. Get ready for this hairy monkey action!
Pink Tank Records is distrubuted by Clear Spot. If you like to stock our releases in your record store or online shop please follow the link down below.
Thanks for your support!
OUR FRIENDS & SUPPORTERS